Ever since Senator Kevin de Leon uttered the immortal words Ghost Guns in an ignorance laden speech I've been fascinated by 80% lowers and frames. The idea that I can subvert ridiculous legislation and regulation easily by just building my own gun is fantastic. As an 80% enthusiast, I wanted to share
80% Lowers, Frames, and Gun Control
We really seem to like our definitions in the United States. We hold onto to them dearly and regularly argue about the placement of commas when it comes to interpreting gun rights. Definitions and compliance with them gave us guns like the Mossberg Shockwave, it gave us pistol braces, and of course the much-feared bump stock. These definitions are critical to understanding when it comes to legally beating gun control.
One such definition is that of what exactly a firearm is. In the United States when you break a firearm down the piece that's considered the actual gun is the receiver. When a gun has two receivers, like the AR 15, the portion that is serialized is the firearm. Using the AR 15 as an example we know that the lower is considered the firearm. You can order every other part and have it shipped directly to your house, but the lower must go through an FFL.
An unfinished receiver often called an 80% receiver, are partially completed receivers. With AR 15s 80% lowers the ATF has stated that the fire control cavity area must be completely solid and unmachined.
What Guns can be Built on an 80% Receiver?
This is the million dollar question. There are some predictable answers, but others may surprise you.
AR 15 and AR 10
Of course, the AR 15 and AR 10 is represented in the field of 80% lowers. There are forged, billet, and even polymer options out there for your milling pleasure.
AR 9
With the rise of pistol caliber carbines, it didn't take long for ahead of the times companies to produce an AR 9 variant. This particular model comes from 80-lower.com and utilizes Glock magazines. Good luck getting one because they've been selling fast.
The Sten Gun
While not technically 80% anything these receivers from Indianapolis Ordnance are not considered firearms until you start cutting, dremeling and welding. This allows you to make either a pistol Sten gun without a stock or a rifle with a 16-inch barrel. Sten guns were widely used in WW2 and were cheap and easy to produce. Is it really a surprise you can build one at home with ease? They aren't pretty, but they work.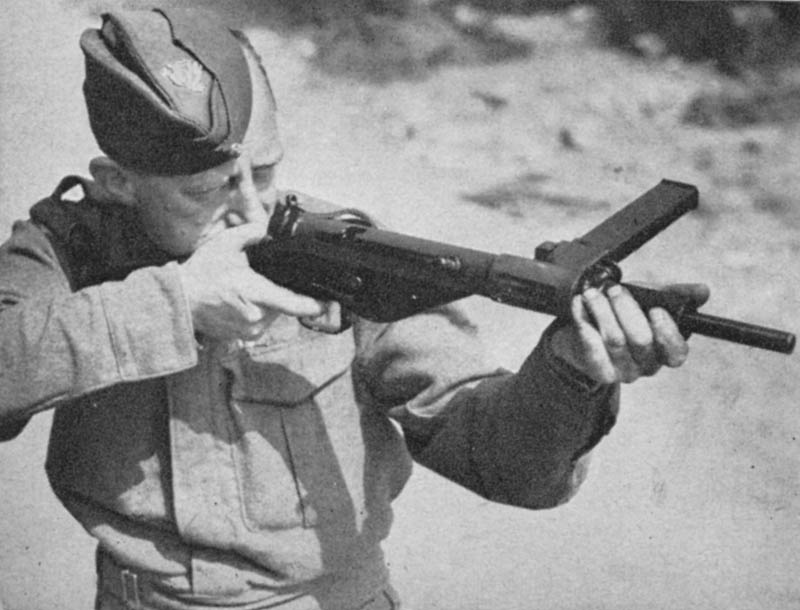 AK Rifles
Of course, the second most popular rifle in the United States has an 80% option. These bent pieces of sheet metal allow you to build the Khyber Pass AK you've always dreamed of. Building an AK really makes you feel like a partisan in some 3rd world country ready to rise up.
10/22
America's favorite rimfire rifle also has an 80% receiver blank option. With just a little work you can build one heckuva 10/22. Like the other guns on this list, parts are some common and widely available this would be an easy build.
1911s
I'm not a 1911 fan, but if you are there are 80% options. These frames require a bit of milling and metal work, but you can pretend to be a garage gunsmith version of Ed Brown! Either way, it's not hard to find 1911 parts, and you can build at your heart's content. You have both Commander and Full-size options.
Polymer 80
Lastly no build it yourself gun list would be complete without us mentioning Glock. Polymer 80 makes polymer Glock frames that are easy to mill and turn into complete guns. Like 1911s you can build a Glock because the parts are absolutely everywhere. I bet you could build an entire Polymer 80 Glock without a single Glock OEM part.
Built Up
The world of 80% lowers and frames is massive. Building your own gun is a hair more difficult than assembling one for sure. There is also a higher initial cost, but once you start it's hard to stop. The feeling of being bent over a dimly lit work table, cursing yourself, making sure you aren't milling too deep, and just waiting to fail. Then you don't fail, your gun works, and bam before you know it you're building another.