On this year's Memorial Day 10 names were added to the Headquarters building of the U.S. Army Special Operations Command Memorial Wall located at Fort Bragg, North Carolina.
A large crowd had gathered consisting of Gold Star families, DoD civilians, servicemembers, veterans, and more. SOFREP was also present.
The Special Operations Memorial Wall
In 1995, one year after the headquarters building was dedicated, the Memorial Wall was unveiled.
The Memorial Wall incorporated bronze plates from the original plaza at the U. S. Army John F. Kennedy Special Warfare Center and School. The original Memorial Wall contained the names of 804 special operations soldiers who were killed in the Vietnam War. Among those fallen soldiers were 20 Medal of Honor recipients, 108 Distinguished Service Cross or Distinguished Flying Cross recipients, and 882 Silver Star recipients.
Since the wall's dedication, more names have been added to honor all fallen special operations, soldiers from the Vietnam War to the present, and a few from the Korean conflict. Each May, around Memorial Day, USASOC conducts a ceremony adding the names of comrades lost in the previous year.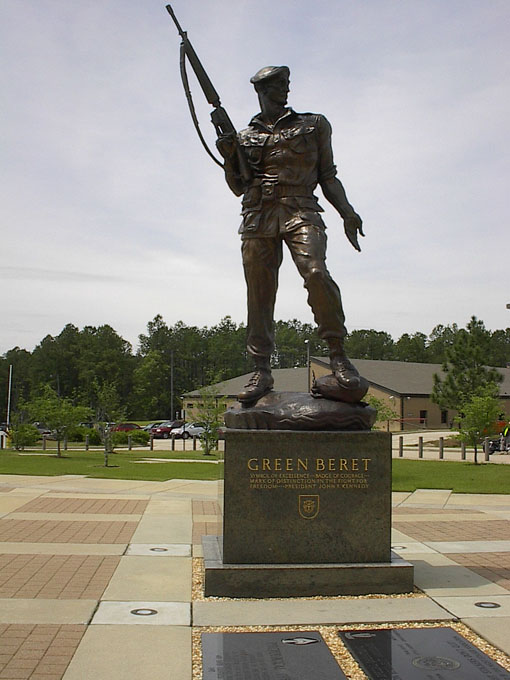 Today, more than 1,200 names are engraved on the wall honoring the fallen and symbolizing that we will never forget their ultimate sacrifice to our country.
Honoring and Remembering the Fallen Special Operations Soldiers
"Since September 11, 2001, this command alone has lost 376 extraordinary Army Special Operations brothers and sisters who left in our care over 1,600 Gold Star Family members," Lt. Gen. Francis Beaudette, USASOC's commanding general, said. "Their loss in defense of our freedom leaves us no longer whole."
"They are forever irreplaceable, and we owe each and every one of them and their family members left behind a debt we know we can never repay," Beaudette said. "These are our greatest heroes. Today, we recognize for the first time in person 10 of those we owe so much. Taken together, these 10 men deployed 50 times to combat. Fifty times they said 'send me,' asking for nothing in return. There are never words that will ever express the depth of our gratitude or describe the heartfelt loss that remains in their absence."
Large window on the side of the USASOC Headquarters building. (Courtesy of author)
After Lieutenant General Beaudette's remarks, the black curtain concealing the names was lifted for the first time to the Gold Star families in attendance.
The 10 new names now join the 1,241 other Special Operations Soldier who paid the ultimate sacrifice. Leaders then laid a wreath in their honor.
"It's here at this Memorial Wall where we can see and touch names, remember stories. Recall our connections and reaffirm our pledge to never forget our Nation's heroes," Beaudette added.
"Here at this Memorial wall, we renew our commitment to our teammates and to their loved ones. Our memorial wall grounds us and it [sic] keeps us connected. It reminds us why we stand ready, willing, and able to confront evil anywhere to protect the unalienable rights of our fellow citizens and to help our partners and our allies do the same."
Veterans and active-duty military get a year of Fox Nation for free. Don't delay. Sign up today by clicking the button below!
Free Fox Nation for a Year