On Thursday, April 14th, a Russian SU-27 fighter "performed erratic and aggressive maneuvers" in proximity to a U.S. reconnaissance aircraft, according to a statement by U.S. European Command spokesman Danny Hernandez. This comes on the heels of a Russian Sukhoi SU-24 buzzing the U.S. destroyer USS Donald Cook on April 12th. The Russian Su-27 Flanker flew within approximately 50 feet of an RC-135U, combat electronic intelligence gathering aircraft and performed a barrel roll. Russia dismissed U.S. and European reports as "running counter to reality."
Russia's Defense Ministry insists that these Russian aircraft's maneuvers were "performed strictly in accordance with the international regulations on the use of airspace." The U.S. embassy in Moscow at first registered informal concerns, but has now filed an official protest regarding these uncomfortable encounters with the Russian military. The U.S. Mission to NATO has Tweeted on the issue, with the U.S. embassy in Moscow Retweeting the sentiment.
Russia has further stated that its air defenses had to scramble the fighter jet after a high-speed unidentified object was observed on a bearing headed for Russian airspace by way of the Baltic Sea. Once "visual contact" with the Russian Su-27 was made, the American reconnaissance plane changed its course away from Russia's borders, Defense Ministry spokesman Igor Konashenkov said in a statement. The U.S. reconnaissance plane in question was conducting routine runs over the Baltic Sea and never entered Russian airspace. The Baltics are NATO territory, and  U.S. ships and aircraft in that region are officially covered by that treaty.
The incident follows days after Russian Su-24s buzzed the USS Donald Cook.
Video courtesy of Eucom MediaOps, YouTube.
Moscow continues to accuse the U.S. and NATO of aggressively expanding toward Russian borders. The inherent Russian fears of the NATO Active Layered Theatre Ballistic Missile Defense program, and of rebuffs on excessively assertive foreign policy; such as the opposition to the Russian annexation of Crimea. Despite recent NATO/Russian talks to expand cooperation, Russian air, and sea incursions have been on a dramatic increase, arguably to Cold War levels. Russian attack and ballistic missile submarines have also been deployed in their highest numbers in over two decades.
U.S. Naval forces in Europe and the Navy's 6th Fleet Admiral, Mark Ferguson, exclusively told CNN: "NATO is viewed as an existential threat to Russia, and in the post-Cold War period, the expansion of NATO eastward, closer to Russia, and our military capability they view as a very visceral threat to Russia." Russian attack and ballistic missile submarines have also been deployed in their highest numbers in over two decades.
Russia has expanded beyond Georgia, Ukraine, Syria and has begun construction on several Arctic sites to forward support its aircraft. Alert Santa, Russia has also claimed the North Pole. Currently, Russia is selling arms to Armenia and Azerbaijan who are currently at a  cease-fire after a  flare-up of the Nagorno-Karabakh Conflict – the conflict is decades old with the original fighting ongoing between 20 February 1988 – 12 May 1994. Russian news sources allege that Armenia should not complain about the awkward arrangement. Russian presence in the Caucasus has often led to power-grabs with mixed results as previously seen in Chechnya, Dagestan, and Georgia.
Some countries in Europe have asked for an increased presence from NATO. They feel threatened by Russia after their actions in Ukraine, just as countries around the South China Sea have asked for backup from the U.S. because of China's attempts to enforce its nine-dashed-line claim.
Russia is getting uncomfortable with U.S. and NATO interference in its foreign-policy efforts. The Russian position continues to crumble on the world stage as its boasting has revealed Russia to be nothing more than a hollow superpower. In fact, Russian floundering is historically copasetic with such shenanigans; such as the 1988 ramming of the USS Yorktown by a Soviet naval vessel in the Black Sea.
Meanwhile, NATO and the U.S. is sending mixed rhetoric to Moscow. On the 17th, NATO Deputy Secretary General Alexander Vershbow said: "The current results of the Minsk agreements are poor, but they have not failed." In an attempt to play it cool via NATO, and appeal to the NATO-Russia cooperation talks underway in Brussels. That is despite archives of NATO publications that cite Russian aggression, as well as a NATO Facts Book on Russian disinformation on Ukraine. The USOSCE, released this video statement on the 13th to add to the rhetoric and dialectic current, as we all get our popcorn ready for Cold War 2.0. The video is a call to diplomatic arms in Europe, posted by the U.S. Mission to the OSCE, titled: Why We Can Never Accept Russia's Illegal Attempt to Annex Crimea: OSCE Diplomats.
Video courtesy of USOSCE.
America continues to call Russia's many bluffs and is staging a significant show of force by way of direct, on-the-ground involvement with U.S. European partners in Operation Atlantic Resolve. This revival of Cold War-level joint-force exercises and the direct agitation of Moscow serve to reassure NATO allies—and most specifically, the newer allies from the former Soviet Bloc—of American commitment to deterring Russian aggression.
The NATO Black Sea fleet out of Romania is on the rocks at the moment. Although Romania will remain an active partner in Black Sea security. Romania is host to the U.S. European Command's Joint Task Force East (JTF-East) at Mihail Kogalniceanu (MK) Air Base. MK Air Base is located in a region of Romania called Dobrogea, and is approximately 15 miles from Constanta—Romania's largest port, located on the Black Sea. Nearby at the U.S. Naval Support Facility Deveselu, a portion of the Aegis Ballistic Missile Defense (BMD) System is watching the horizon. NATO is currently constructing a multinational divisional headquarters expected to be operational by late 2016.
The latest NATO facility in the region, is a geographically separate ancillary to the current NATO Force Integration Unit (NIFU) facility. Romania has accommodated a growing number of U.S.-led training exercises in Romania to promote multinational force communication and evolution, as well as a show of force exercises to deter Russian belligerence. There is a truly warranted and valid need for this defensive posturing in Romania by America and NATO: Russia has become increasingly aggressive, and such exercises help to safeguard the alliance's eastern flank against further aggression.
Most recently, 12 F-15Cs deployed to support the U.S. mission and will bound between Bulgaria, Estonia, and Romania over the next six months. They will join three fully equipped Army brigade combat teams and other division-level enablers as part of the European Reassurances Initiative. The U.S. Air Force has also deployed an undisclosed number of F-22 Raptors to United States European Command (EUCOM), the aircraft are initially earmarked for Royal Air Force Lakenheath, England. EUCOM's mission is to: "Deter Russian Aggression."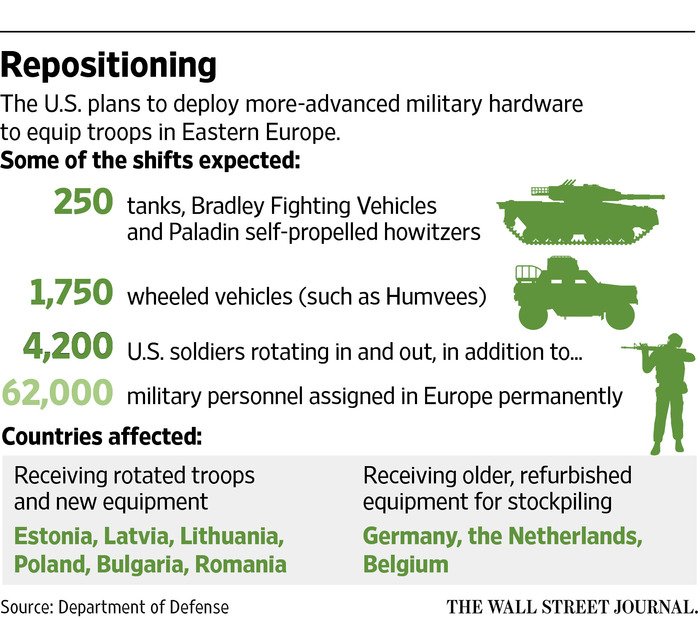 U.S. and NATO operations are set to remain active in the Mediterranean Sea, the Nordic-Baltic region, Air Patrols, and at all global locations. No stand-down is set in reaction to Russian behaviors. NATO plans for Romania via the Black Sea in response to Russian actions and build-up, in particular, cited by NATO Secretary General Jens Stoltenberg: "Russia, is deploying advanced weapons systems and that they are developing what the experts are calling anti-access air denial capabilities, and this is part of a pattern where Russia is investing heavily in different kinds of modern defence equipment and when, and where they are deploying them close to NATO borders."
Featured Image – A Russian Federation air force Su–27 fighter participates in Vigilant Eagle 13. Photo by Mary Kavanagh, Canadian Forces Artist Program/Released, DVIDS.