The spring of 2008 was a grim time for the U.S. military in Baghdad. Not least among the problems were rockets raining down on the Green Zone, which housed government offices and foreign embassies, from a suburb of the Iraqi capital called Sadr City. American forces fought back and captured launch locations, but the missiles kept falling.
That's when the military opted for a strategy that would resonate, years later, with the border-control philosophy of President Donald Trump: building a big wall.
In just six weeks, U.S. and Iraqi soldiers placed 3,000 precast concrete slabs, each standing 12 feet high and weighing about 9 tons, to block enemy fighters from important positions. It wasn't easy. The militia tried to disrupt the construction with improvised explosive devices and snipers, according to a paper published by the Rand Corp. Gunmen routinely took aim at personnel who had the unenviable job of climbing to the top of the barriers and freeing each concrete slab from the cables of construction cranes. But the wall went up quickly, and the missiles stopped.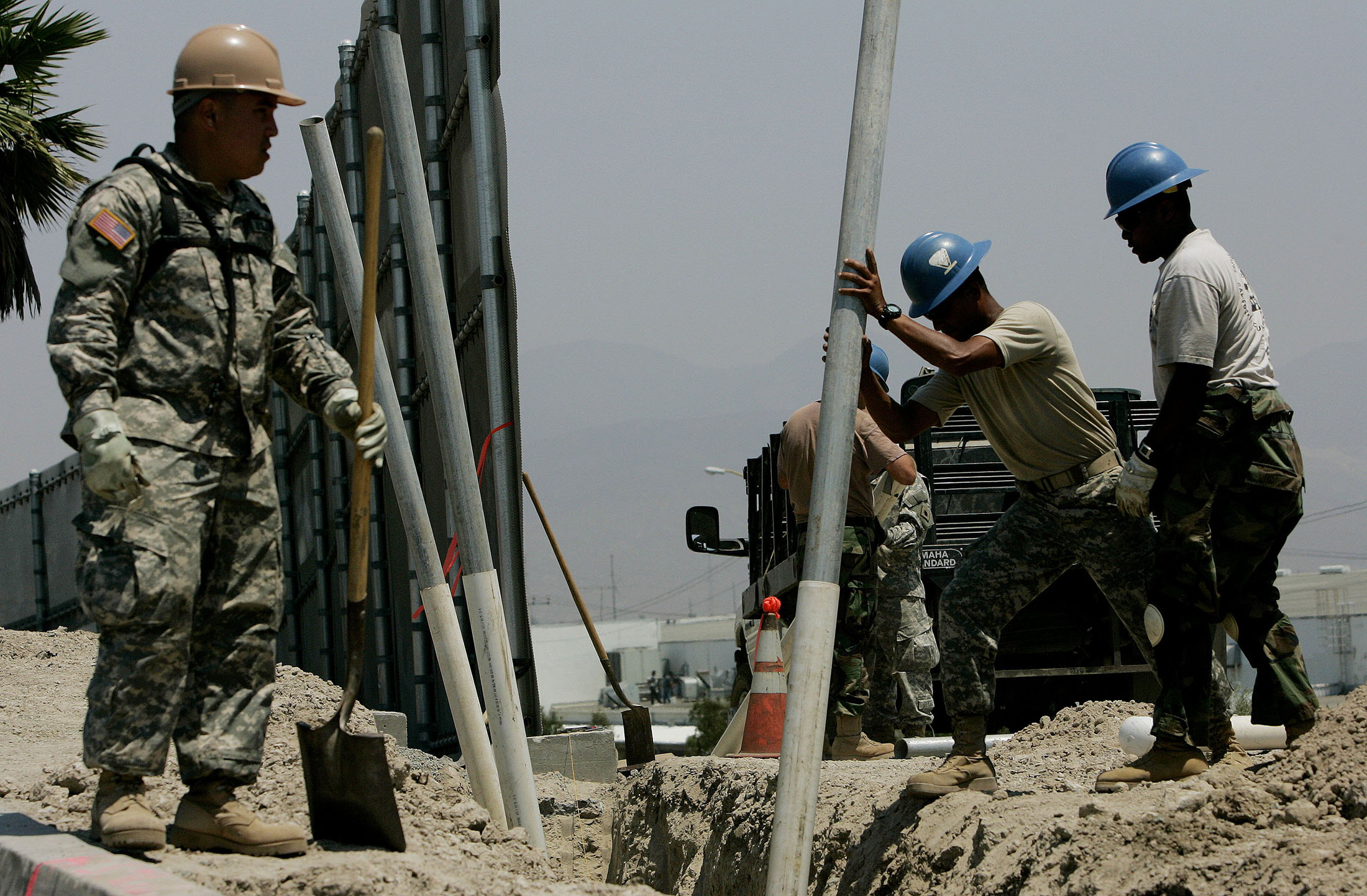 Editorial Cartoon courtesy of Robert L. Lang